You're looking for hotels in the U.S.  Do you know what to look for?  A hotel, a motel or what… We've got a few tips.
If it's a big establishment in a city, you don't need to worry…
…you're looking for a hotel….
Though if you're driving by, the building may not SAY that on the sign.
It may just give you the brand name like Hilton or Sheraton or Intercontinental or Marriott.
You May Be Looking For A Brand Name
We're not necessarily recommending any of those, only pointing out that you have to know what those brand names stand for.
OK… You can look for hotels or brand names.
What are hotels called in English if they are smaller places or out in the country side or beside a freeway or highway?
If you're traveling along, finding rooms as you go, you need to know what to look for in smaller towns and more rural areas.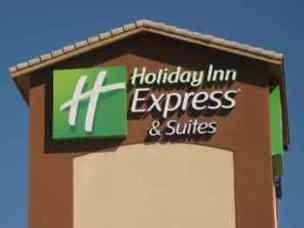 English is confusing even for native English speakers sometimes… And of course there are those little differences you run into in English speaking countries.
If you see one of those big brand name hotels, and you can afford them, you'll be fine.
There are some brand names that are for more affordable motels or hotels too.
Smaller places along the road will probably be called something else.